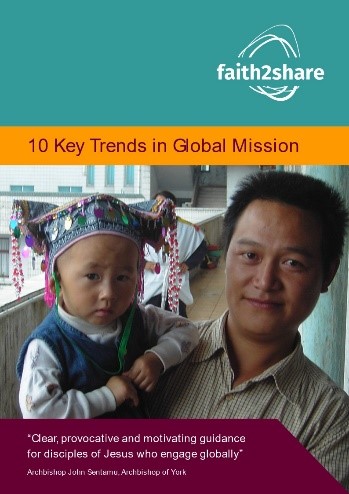 10 Key Trends
in Global Mission
by Canon Mark Oxbrow

"Clear, provocative and motivating guidance for disciples of Jesus who engage globally"
Archbishop John Sentamu, Archbishop of York
"Compelling, global, and holistic - a must read for those thirsting for deeper discipleship"
Cecil M. Robeck, Jr., Senior Professor of Church History and Ecumenics, Fuller Theological Seminary
"Pointedly factual, biblically rooted, sometimes surprising, and right up-to-date — a challenging eye-opener on mission in our global context."
Rev Dr Chris Wright, International Ministries Director, Langham Partnership
Read inspiring stories about:
A Nigerian missionary who saved albino children from murder
A youth movement bridging the divide between India and Pakistan
An MP in Nepal who gathers parliamentarians to explore how they can follow Jesus
An Indian missionary movement with over 2,000 workers
Mark Oxbrow shows how these amazing stories illustrate key trends in global mission which are relevant for every Christian who seeks to understand how God is at work in our world.
Please use the order form to receive your free copy.
At Faith2Share we are continually receiving inspiring stories about mission trends around the world. We would love to encourage you by sending you updates from time to time, including mission news, campaigns and appeals (you can opt out at any time).